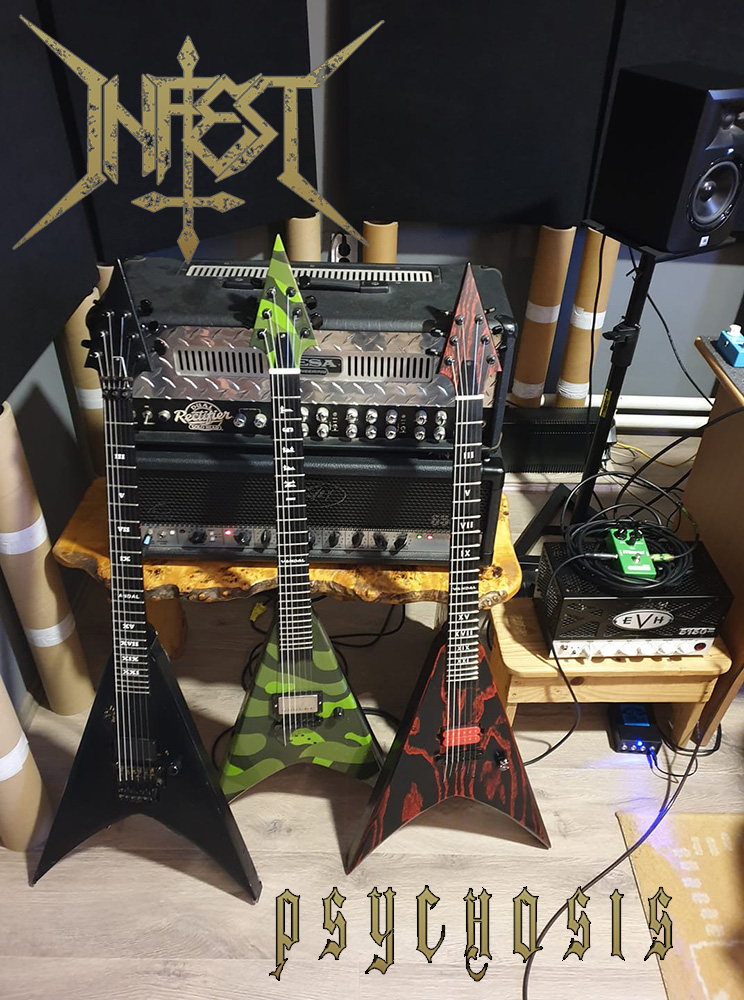 The Thrash Offensive 2021 continues! Our brothers from INFEST are just about to finish the recordings for their new album "Psychosis".
Then the 11 tracks immediately go to Dan Swanö in Sweden for sound refinement.
The terrific artist Roberto Toderico felt responsible for the cover, which was a very good decision.
But INFEST still have some more surprises in the luggage!
So be inquisitive to the next Deathrash-Offensive from Serbia.
The 6th masterpiece by the Deathrash Legion 666 will be released in spring on CD and as limited Vinyl Version.
We looking forward for more Sound From the Underground – see you in hell!.